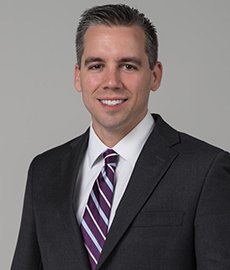 Michael J. Dempsher joined the firm as an associate in 2013 and is now a partner. Mr. Dempsher received his B.S. from Towson University in 2004 and his J.D. from the University of Baltimore in 2007.
Mr. Dempsher is admitted to practice in the State of Maryland. A Washington County native, Mr. Dempsher began his career as a judicial law clerk from 2007 through 2009 in Hagerstown. While serving as a Law Clerk, he had the privilege of working for multiple Washington County Circuit Court Judges on a variety of criminal and civil matters. Mr. Dempsher left Washington County in 2009 when he began serving as an Assistant State's Attorney for Frederick County until 2013. During his tenure as a Frederick County prosecutor, Mr. Dempsher handled a wide variety of cases from misdemeanor traffic matters to serious complex felonies. As a former prosecutor, Mr. Dempsher has extensive experience in motor vehicle, drug, firearm and domestic violence cases.
Mr. Dempsher represents clients in all areas of criminal law, personal injury, and domestic relations. In addition, as a partner at Rolle & Delorenzo, Mr. Dempsher handles divorce and custody/visitation cases as well as commercial, residential landlord tenant, and business legal matters.
Mr. Dempsher resides in Washington County, Maryland with his wife and children.