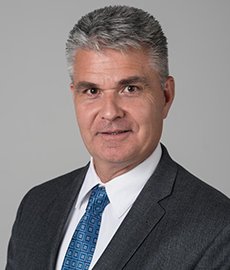 James P. DeLorenzo joined the firm as an associate in 1999 and was named partner in 2001. Mr. DeLorenzo received his B.A. from the Pennsylvania State University in 1991 and his J.D. from the University of Baltimore in 1994.
Mr. DeLorenzo is admitted to practice in the State of Maryland and in the United States District Court for the District of Maryland. His fourteen years of practice have resulted in his having appeared in virtually every jurisdiction in the State including the Court of Special Appeals.
Mr. DeLorenzo represents clients in domestic relations, criminal defense and personal injury matters. In the domestic relations area of his practice, Mr. DeLorenzo assists clients in drafting/negotiating Separation Agreements, obtaining divorces and litigating custody/visitation. Additionally, he is often appointed by the Court to represent children whose parents are involved in litigation related to their custody and/or visitation.
James also serves as the co-chair of the family law section of the Bar Association of Frederick County.
Mr. DeLorenzo resides in Frederick County, Maryland with his children.