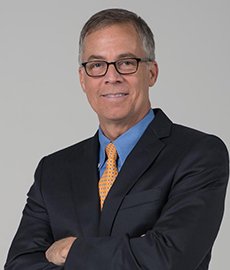 Christopher M. Rolle is the founder and managing partner of our firm. As a seasoned trial lawyer he has appeared in no fewer than 14 different jurisdictions in the State and Federal courts of Maryland, including cases taken to the Maryland Court of Special Appeals and the Maryland Court of Appeals. He has been practicing law since 1988, so he has the experience to handle each matter effectively. Having received a Master of Business Administration (M.B.A.) degree from the prestigious Wharton School of the University of Pennsylvania, Mr. Rolle is uniquely qualified to assist clients in complex business and financial matters. He also is a licensed Maryland real estate broker.
After graduating from the University of Richmond in 1985 with a B.S. in business administration, Mr. Rolle earned his law degree from the University of Maryland School of Law in 1988. From 1988 to 1991 he worked as a staff attorney in the Division of Enforcement of the United States Securities and Exchange Commission where he was responsible for investigating cases involving insider trading, complex financial fraud and market manipulation. In 1993, he earned his M.B.A. from the Wharton School of the University of Pennsylvania.
While in law school, Mr. Rolle served as Editor in Chief of the Maryland Journal of International Law & Trade. He was also a member of the Moot Court Board.
Mr. Rolle has taught classes on business, divorce and administrative law, and has been voted one of the top lawyers in Frederick by Frederick Magazine. He is admitted to practice in Maryland District, Circuit and appellate courts and in the United States Federal Court.
Mr. Rolle is married and has four sons.